Last night, The Bar (home of les coup de coeurs) threw a party…
Mon coup de coeur invited me on Saturday morning, so of course I went
Rolling alone, I show up about 2 hours in. First person I see is the Young Buck that The Duchess and I met there one night. We chit-chat for a few.
I order a tonic water…I'mma be a good girl.
Mon coup de coeur walks by in a rush about 5 mins later. Giant hug.
"I gotta run downstairs and sort out the sound, but first we're doing WHISKY"
Honey infused whisky shot.
(I'mma be good…)
Spot The Duchess's Mon coup de coeur…the man is swole. Thank goodness he doesn't forget leg day.
About 2 hours in, I step outside for some air. On my way back in, I see a friend an acquaintance. His PR manager person and I are introduced. How does everyone know each other?
I tell her I know XX
"Oh. Is that XXX? She HATES me. Like…HAAAAAAAAAAATES me."(kisses teeth)
(ooops)
We chat… we hang. I'm at about shot 5. We step outside for air.
Three weird boys start a convo. Daniel – as Black Irish as I've ever seen them – tries to convince me he's Jewish. Then admits he's not by saying, "actually I'm not even circumcised"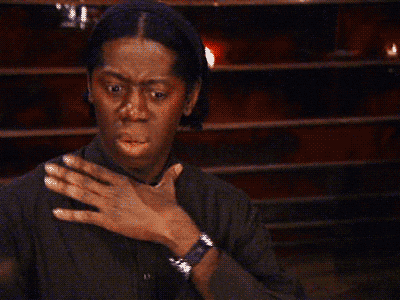 We go back inside. Spot a guy who looks like Brock O'Hurn – The Duchess's man bun crush – and I notify her immediately.
I find out that Miss X's ex – the one who tried to invite me to a threesome with them – is en route.
"Lemme call an uber then… ugh."
More shots. I wander. I spot the ex as he walks in… with people I like. I say my hellos and then walk over to Man Bun
"Can I hide behind you? There's someone here I don't like"
"Sure honey…"
Man bun is actually Greek…and upon closer inspection, he looks like a mix between Khal Drogo and Brock. I try to flirt. I fail. I spend my time keeping my distance from folks. But one of the friends is a Brown dude from Britain who is absolutely charming and adorable. Any time I walk by, he pantomimes talking pictures of my "runway walk."
I go back outside. Mr. Uncircumcised offers me his jacket. The assistant, Cecile gushes to me about the owners and how they're so nice…and hot.
"Mark is really cool. Good looking but not my type. But the other one? GIRRRRRRL. He's so damn sexy…like, my type of build. Mark is really buff now. But the other one is leaner, but still strong…like you know he could–"
Me (through clenched teeth) "yessss…he's a sweetheart too"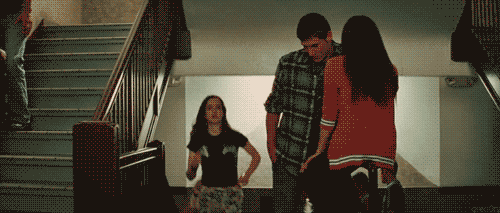 That right there is MY crush. Backdafuckup…
Her: "What's his name again?"
Me:  "it's None of Your Damn Business" 
She turns to a friend who was passing by and tells her she must come to The Bar if only to see how fine this man is…
Just then…my Mon coup de coeur comes outside to walk someone out. I say, "hey! where you going?"
"I'll be right back babes.." grabs me in a hug from behind. Kisses one side of my neck. Pauses. Kisses the other side.
Cecile's face: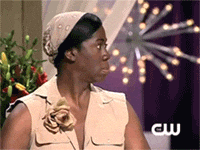 Mine: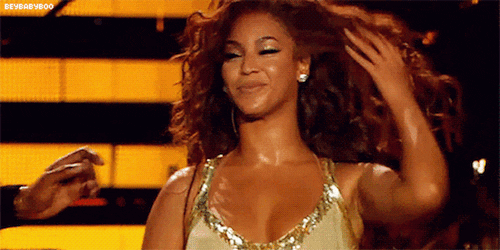 I go back inside. Miss X's ex makes a point of saying hello…  ugh.
Me: Go to another spot near a corner. Young promoter walks by and says, "there she is…the girl everyone is asking about asking me if I know her… 'I wonder if I can approach her?' that one, in the corner…do you know her?"
It's now 1:30… this other Brown dude (drunk) approaches me. We chat. I decide to tell him I'm superhero. He asks if I have claws like Wolverine. I explain that I don't have adamantium and have never been a part of project X. You can practically see the geek boy boner…
He asks all sorts of questions. He thinks I'm fascinating. He asks to kiss my neck. His friends apologize and try to play wingman. He's wearing button fly jeans and they're partially undone. He tries to convince me to go to the after party  which is 1 minute from my house. I decline. Hotline Bling comes on. He dances for me…
*Fact – this was the first time I've heard Hotline Bling…
I'm about 7 shots in… plus two drinks.
I'm going home.
I say goodnight to The Duchess's Mon coup de coeur. The hug almost crushes me. Lawdt.
I go downstairs and spy my Mon coup de coeur talking to friends. I interrupt for a hug…
"give me one minute…"
BUT
"I gotta go home…"
I kick rocks all the way home.