So, I was issued a cell phone for this job.
Rather than take over the phone that the current assistant has, it was easier to issue me one of my own.
There were two previous owners: Piyush (sp?) and Chantal…
Piyush has creditors calling like mad….
Chantal…has an interesting life.
My first call for Ms. Chantal was from a woman with a French accent. Her mother needed a bath and she wanted to book Chantal. I explained that Chantal was no longer available at this number. She was disappointed because she usually booked Chantal to give her mother a bath every two weeks.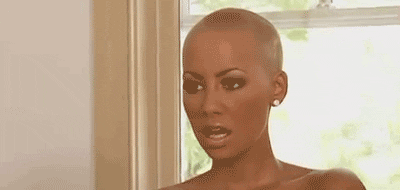 (sidebar: can we just talk about how perfect Amber's make up is in this gif? But I digress).
I received a similar call from a different person a week later. I assumed that Chantal was some personal support worker and shrugged it off.
Then I got a call from a dude on a Friday evening. He was shocked to find out she was no longer available. Apologized and rang off. A few minutes later, I got a call from another guy and when I answered "Alice speaking" he got confused and hung up. Then I got a text from a guy in California:
"Baby it's me Jake Wells"
The first hit on google for Jake Smith?
About five minutes after Jake, I got a text from someone in Alberta. All it said was "Chantal" (that's how I know how her name is spelled)
Then, one Saturday night when I was actually home and asleep… I got a call from Manitoba. It sounded like a party in the background. A young kid with a vaguely Trini accent is on the line. I say "hello?" and he responds with "Auntie Chantal? Are you out?"
I explain I'm not Auntie Chantal and ask them to not call back.
Last week. I received a call from a different man (local number) with a vaguely Trini accent. He asked for Chantal. I explained that Chantal no longer has this number and that it was a work phone. He then said "yuh not going to give me her next number?" (full Trini accent and quite indignant about this).
I said "I don't KNOW her. how would I know her number?"
"You said she has a new number."
"Look. This is a work phone. I don't have her number. People have called for her and I've told them this."
"Oh. So she's getting lots of calls, eh? How many people is calling for she?"
Click.
Today I got a call from a Mr. Williams. He sounded vaguely African.
He wanted to know if Chantal had received the cheque for $7500 that he sent. Because she has yet to confirm receipt.
Seven thousand five hundred dollars…?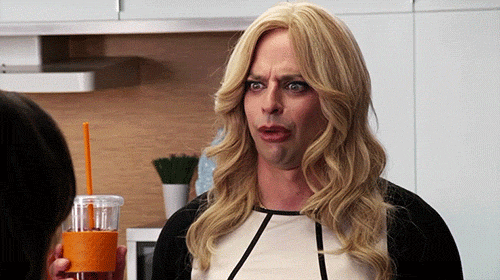 Well hey…
I then (reluctantly) explained that I was not Chantal. And no…
I don't know her number…
I can't tell her when she gets home…
I can't give you a different number…
I can't confirm if she got your cheque
Him: "WHY WON'T YOU TELL HER TO CALL ME?!?"
Me: (standing at the corner of Yonge and Bloor) BECAUSE I DON'T KNOW WHO SHE IS GUY! SO IF SHE HAS YOUR CHEQUE, I DON'T KNOW, AIIRIGHT?